برنامج استخراج الصوت من اسطوانات الاوديو | CDex 2.12
يمكن لـبرنامج CDex استخراج الملفات الصوتية مباشرة من اسطوانات الاوديو والمعروفة عمومًا CD Ripper أو أداة CDDA.

كذلك بإمكانك اختيار صيغة الملف الصوتي الناتج عبارة عن ملف WAV عادي (مفيد لصنع أقراص مضغوطة صوتية)

أو يمكن ضغط البيانات الصوتية الممزقة باستخدام برنامج تشفير الصوت مثل MP3 أو FLAC أو AAC أو WMA أو OGG.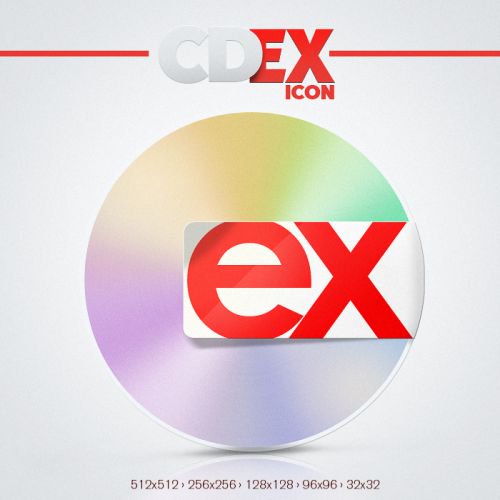 CDex can extract the data directly (digital) from an Audio CD, which is generally called a CD Ripper or a CDDA utility.
The resulting audio file can be a plain WAV file (useful for making compilation audio CDs)
or the ripped audio data can be compressed using an audio encoder such as MP3, FLAC, AAC, WMA or OGG.
Many encoders are supported, to name a few:
Lame MP3 encoder 3.99.5 – MPEG Audio Layer III (.mp3)
FLAC encoder 1.31 – Free Lossless Audio Codec (.flac)
Ogg Vorbis encoder – Ogg 1.3.2 and Vorbis 1.3.4 (.ogg .oga)
Monkey's Audio encoder – Lossless Audio(.ape)
Microsoft WMA encoder – Windows Media Audio (.wma)
Internal MP2 encoder – MPEG Audio Layer 2 (.mp2)
Yamaha VQF encoder – TwinVQ (.vqf)
Astrid / Quartex AAC encoder
Psytel AAC encoder
External Xing encoder
WAV output encoder
FAAC encoder – Freeware Advanced Audio Coder
FAAD2 decoder
Gogo-no-coda encoder
External musepack encoder
NTT VQF encoder
Windows MP3 encoder (Fraunhofer MP3 encoder)
Windows WMA8 encoder
In addition, WAV files on the hard drive can be converted to a Compressed Audio File (and vice versa). CDex also supports many audio file tag formats like the ID3V1 and ID3V2 tags, which can be automatically inserted as part of the ripping process
*