لاصحاب الفنادق سيستم لتوزيع القنووات المشفرة والميديا على الغرف Kylone CMS v2.2.1 do TBS
Guest Internet Services Management
With customizable integration of Hotel IPTV solution and Hotel property Management system (PMS), could covers all needs of all kinds of your guests. Both cable and wireless internet
distribution in-room and on-premises supported , and support with multiplelanguage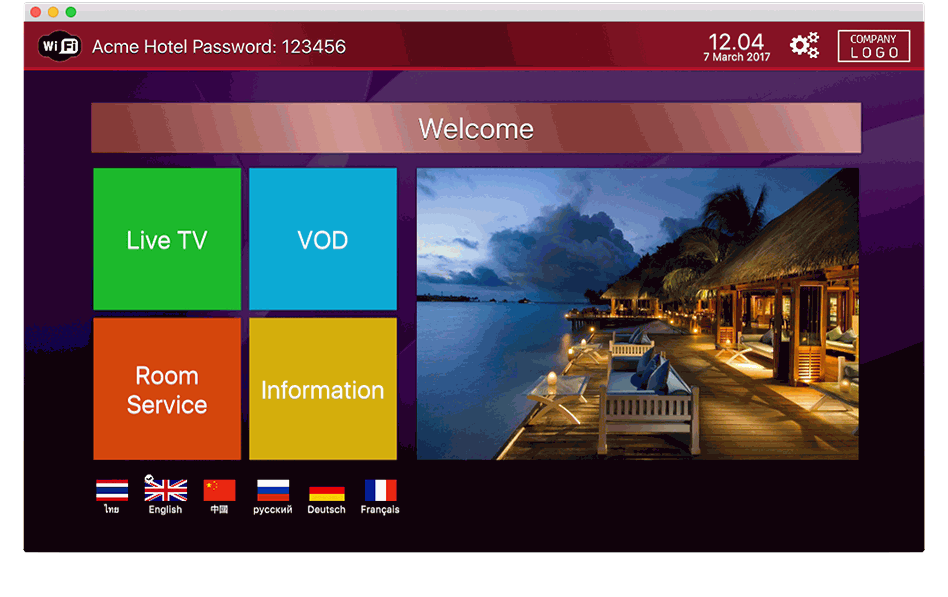 High-Definition Live TV, latest entertainment options
Easy to set-up turnkey head-end and room premises equipment for live TV integrated with all premises related services and entertainment options. TBS IPTV system use Kylone IPTV Panel, it supports input streaming protocols of HTTP, RTMP, RTSP, RTP, UDP, and MMS. It supports MPEG-TS output over HTTP, Multicast, forwarding the original input stream, or stream in HLS (HTTP Live Streaming).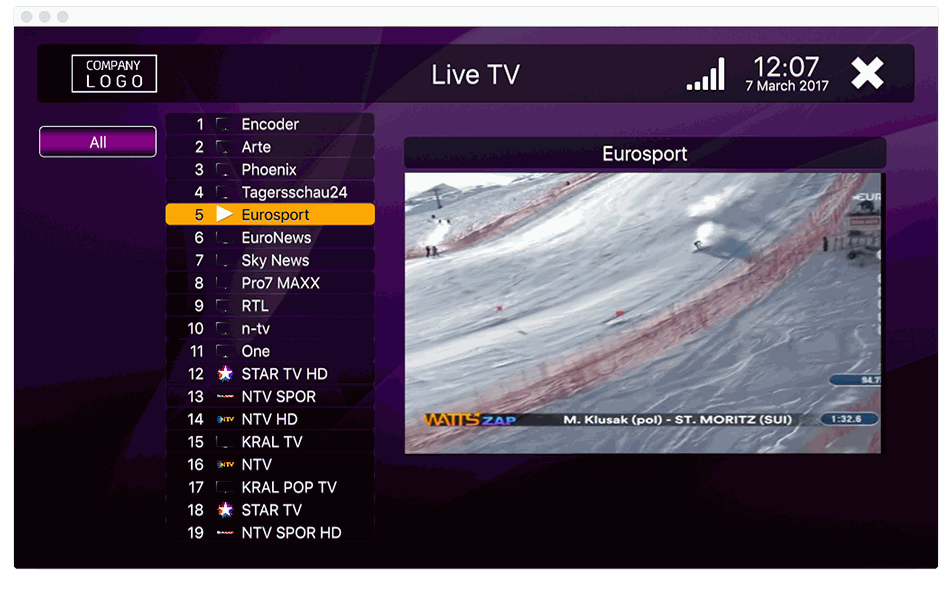 VOD - Video on Demand
Kylone fully supports VOD with FAST FORWARD feature, where you can upload your movies and other video materials to the streamers or other remote video location. All provides you awesome live TV and multimedia experience. Multiple display modes support.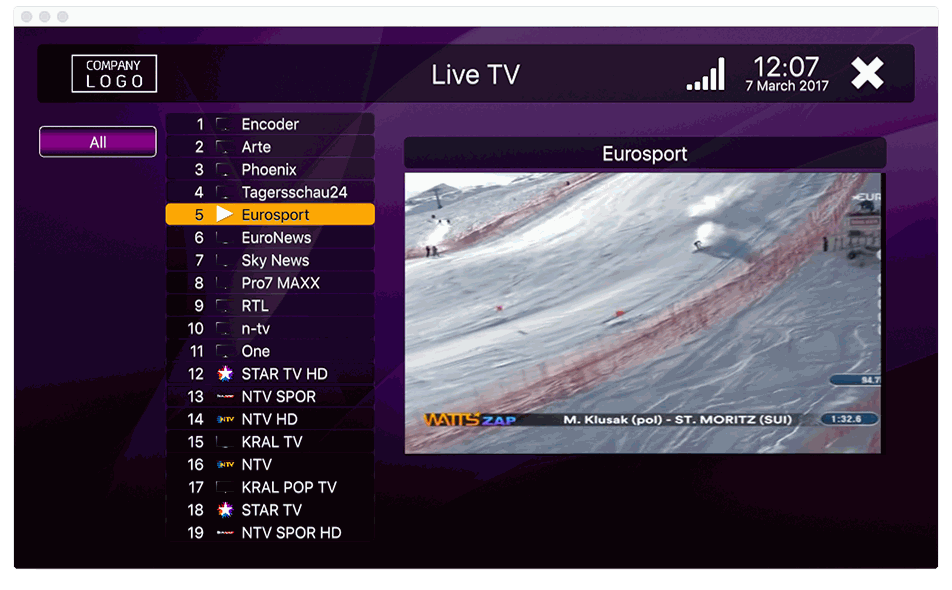 Customized hotel value added service
Hotel can easily add or remove its products and services – from wakeup calls, weather broadcast, through massages, Restaurant or tours reservations to taxi orders. Everything is
managed by content management systems and the result appears without any intermediary work on guests TV sets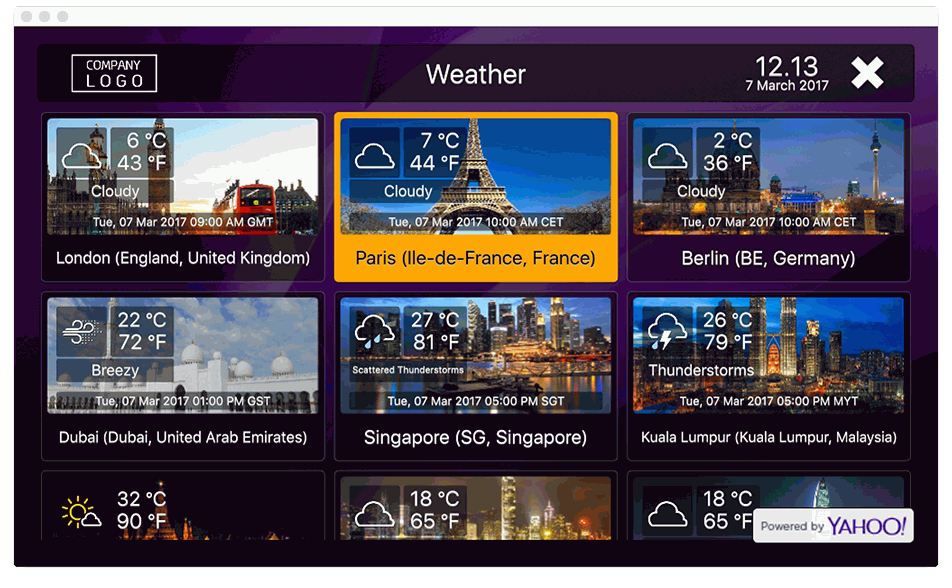 Load balancing for adding external servers
Supports Load balancing to add external servers for streaming unlimited channels, serve unlimited users.
Customizable user interface
Support to be branded the hotel's logo and colors – all the way to the menus, service and interactive messages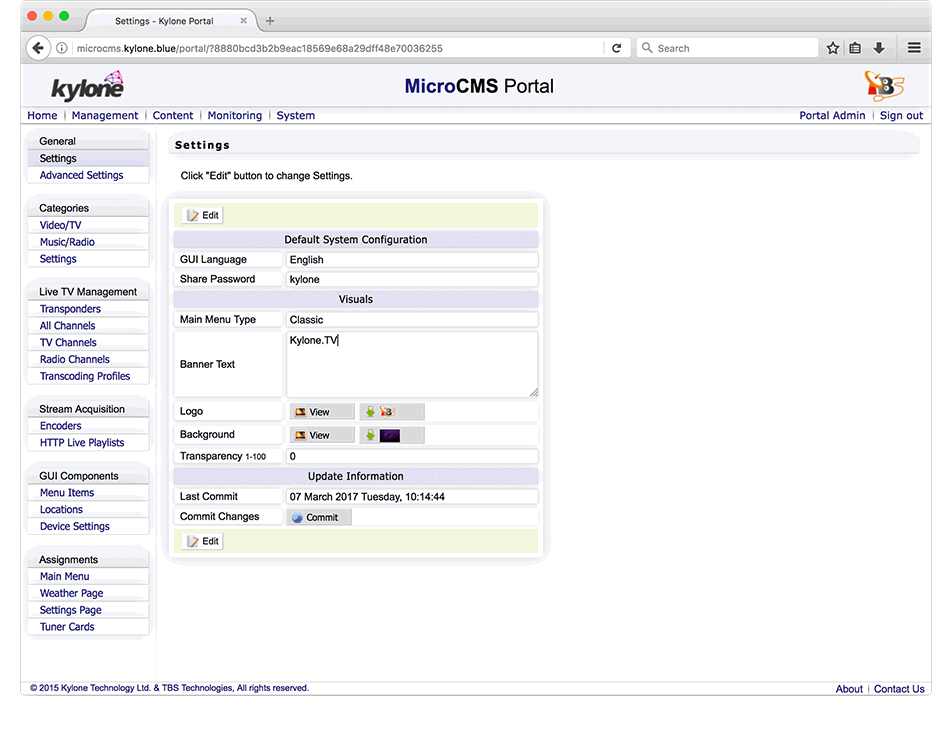 Hardware, Bandwidth and transponders Monitor
CPU usage, real network traffic and transponders' condition are monitored on dashboard for every streamer in system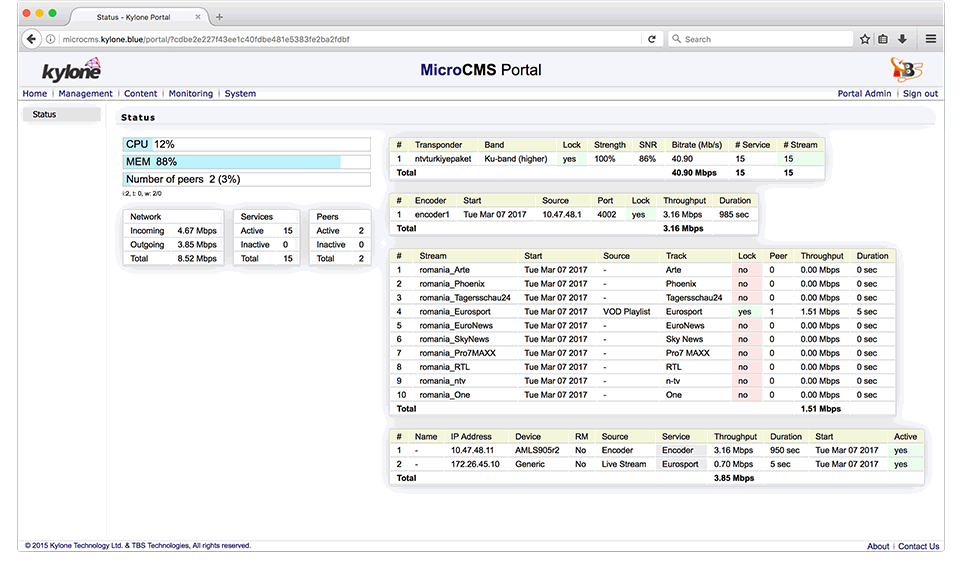 Smart phone & Pad APP
Kylone releases app for Android and IOS, customer could access on any device
.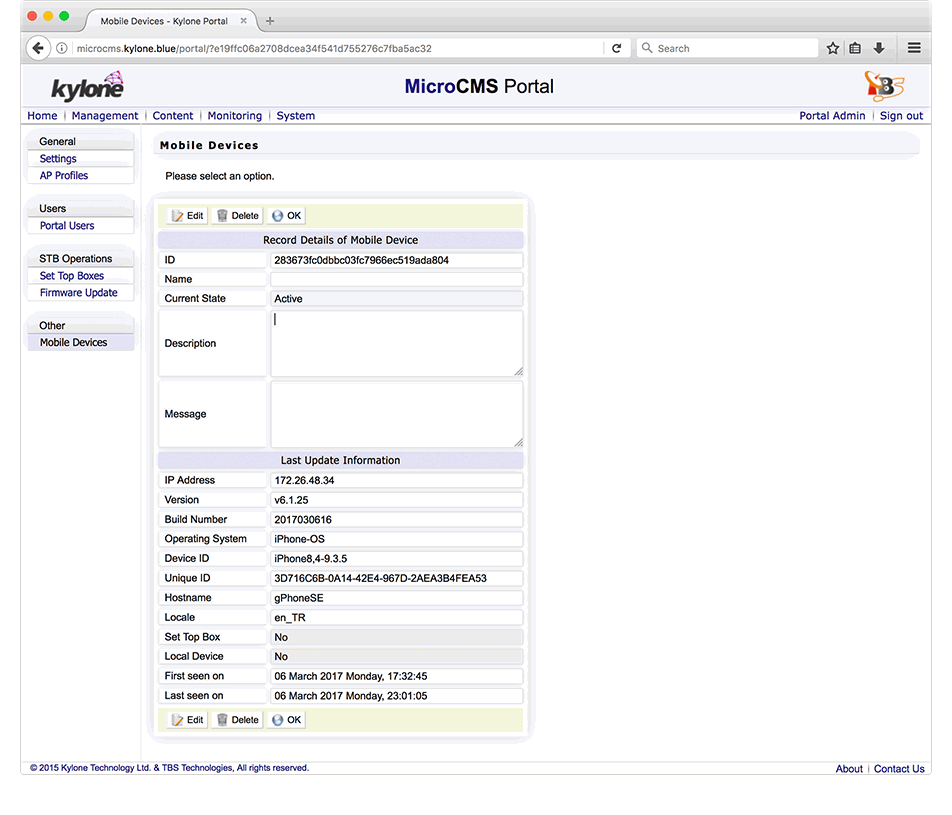 ​
الحجم 1.16 جيجا السيستم مدفوع
*
او
*
To crack it
you need first off all , install the solution on your server/vm/pc and then you need a live cd with a linux os , remount kylone os partition , change shadow file with your desired password , and after that you can login as root on the server and manage a solution to make offline activation for the cms.