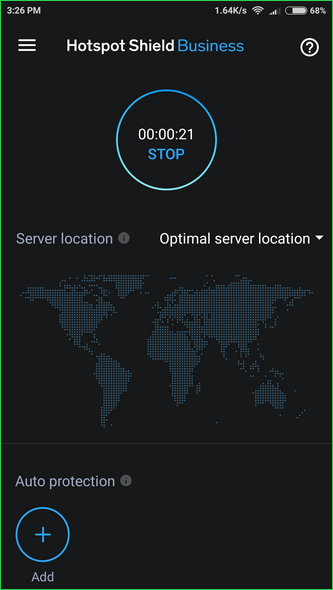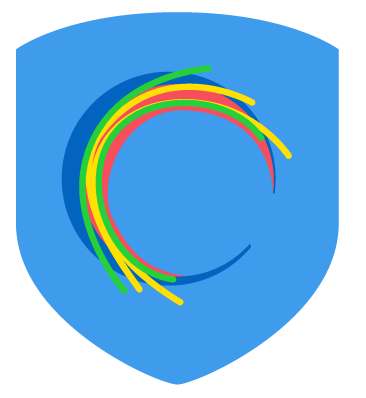 Hotspot Shield Business VPN Proxy & Wi-Fi Security 6.0.0
DESCRIPTION
برنامج vpn لتغيير الـ IP Address الخاص بك والدخول على المواقع الممنوعة في دولتك وإستخدام الخدمات المحدودة لكل IP
بالإضافة إلى حمايتك من تتبع شركة الإنترنت لك.
Hotspot Shield is the most reliable platform of security, privacy and access with the best indicators of speed, stability and security. Hotspot Schield gives you real freedom on the Internet: you can bypass restrictions on a geographical region and access any content from anywhere with just one touch
Hotspot Shield VPN Proxy provides a secure and reliable connection over an encrypted channel between your device and the end site using virtual private network (VPN) technology. Hotspot Shield hides your real IP address to make your device anonymous. Because of this, your online activity will no longer be monitored, and you will be able to access limited websites even behind firewalls
Key features
• Unblock and access media, video, messages or social applications and networks that are limited by geographic region!
• Protect your activity on the Internet: hide your IP address, identity and location from the tracking tools and get the maximum level of privacy and security!
• Speed ​​and unlimited bandwidth: Hotspot Shield's proprietary servers provide maximum VPN speed and the most stable and secure connection!
• The largest VPN coverage: Hotspot Shield VPN offers the largest coverage from 20 countries, including the US, UK, Europe, Turkey, Ukraine and others!
• Complete anonymity: Hotspot Shield VPN does not track the work and does not log its users. Your safety and privacy are guaranteed!
The Business version offers unlimited access from 20 virtual locations, including the United States, Great Britain, Japan, India, Australia, Canada, China, Turkey, Ukraine, all without any interruptions or delays
What's new
- We're always working to improve Hotspot Shield with bug fixes and optimizations. Whenever we add awesome new features, we'll let you know
Note:
when the program starts, a window appears about the 7 day trial, close it boldly (with a cross in the upper left corner) and use the unlocked version
OS: Android ™ 4.1 and higher
Language: Russian / multilingual
(Status: hacked (Business subscription activated
File size: 7.8 MB
Usersdownload
https://usersdownload.com/users/kara...1/hotsBUS6.0.0
Pcloud
https://my.pcloud.com/publink/show?c...rM4jnbTXb257Py
Oboom
https://www.oboom.com/folder/Q3UUAJFI