Vista Manager v1.1.0 (x64, x86)


Vista Manager is a system utility that helps you to optimize and tweak, clean up your Windows Vista. It will increase you system speed, improve system security and suit your idea!
Vista Manager Features:
_ Information
_ Optimizer
_ Cleaner
_ Customization
_ Security
_ Network
_ Misc. Utilities
What's New 03/16/2007: Vista Manager 1.1.0 Released!
_ Add File Spliter
_ Add some tweaks
_ Registry Cleaner updated to v2.2
_ Duplicate Files Finder updated to v1.1
_ Startup Manager updated to v1.2
_ Fix some bugs.
Download: (x64)
http://mediafire.com/files/21292466/G4RVMV110X64G4R.rar
Download: (x86)
http://mediafire.com/files/21292573/G4RVMV110X86G4R.rar
Vista Sound Full Pack


Make your XP sound like Windows Vista! Just run and enjoy. Silent installer overwrites your existing sound files.
You can find your current sound files in C:WINDOWSMedia so just make a copy of that folder before you run this file. Then if you ever want to restore your XP original files, just copy the contents of your backed-up Media folder back into C:WINDOWSMedia.
http://mediafire.com/files/21304195/...ack_S.inst.rar
Vista Codec Package x64 Components v1.11


With Vista Codec Package installed, you won't need to install any other codec or filter. Many user suggested default settings are implemented. It does not contain a media player. It does not associates filetypes. With this package installed you will be able to use any media player (limited only by the players capabilities) to play DVD's, movies and video clips of any format. Streaming video (real and quicktime) is supported in web browsers. Visit the homepage to get a 64bitAddon which enables xvid, divx and DVD playback in Vista's MediaCenter.
Do you want to watch your favorite video in MediaCenter? These components are tested on Vista Ultimate x64. This release is fully compatible with the 32bit codecs installed by the Vista Codec Package. t is fully uninstallable through the Windows interface. This release will not install on a x86 systems.
Download:
http://mediafire.com/files/21319245/...64CV111G4R.rar
Animated GIF Producer v3.3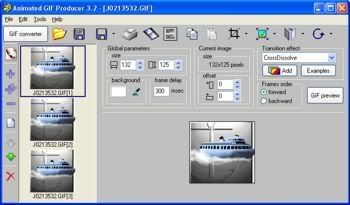 Animated GIF Producer is a quick and remarkably easy-to-use tool for creating various animations, buttons and banners that will make your website shine. You no longer need to spend money on complex video processing platforms that will take you a couple of days to learn how to make a simple GIF animation. With Animated GIF Producer, there's no complexity and GIFs can be created in a few minutes.
http://mediafire.com/files/21307176/AGP.rar
or
http://www.megaupload.com/?d=W6W1MSX6
Pass : raiden7.uni.cc"
Genie Backup Manager Professional v7.0.217.387


Genie Backup Manager Pro is a very easy to use yet powerful and flexible
software that can backup and restore files, documents, emails, settings,
programs and more to virtually any local or remote device.
GBM is also the ONLY backup software on the market that gives away
unlimited FREE PLUGINS, which the user can download or create to
extend the capabilities of the software.
Download:
http://mediafire.com/files/21326792/...RG4R.part1.rar
http://mediafire.com/files/21326644/G4RGBMPV70217387G4RG4R.part2.rar"
Moto Calendar v2.1.18


Daily planner. Easily see all daily appointments. Our original virtual sticker icons make it easy to identify appointments at a glance. Overlapping appointments are shown side by side. Quickly transfer to the weekly or monthly calendar view. Status bar shows day number and number of days remaining in the year.
Side month view is shown simultaneously, next to the daily planner. The virtual sticker of the first daily appointments are shown in the month view. This gives you a daily, weekly and monthly overview at a glance. Click on any day of the month to see all appointments for that day.
Details tab. Click on any appointment and important details will be displayed in the Details Tab. Shows appointment description, time of appoinment, appointment duration, how many times the appointment is scheduled for the month and if a reminder has been set or expired. Accessible from the daily planner.
Download:
http://mediafire.com/files/21332897/G4RMCV2118G4R.rar"