مجموعة من برامج نسخ CD/DVD مع مميزاتها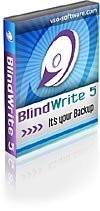 Apollo DVD Copy 4.20
​
برنامج لنسخ CD/DVD
برنامج لنسخ DVD-R/RW و DVD+R/RW
مميزات البرنامج
pollo DVD Copy is a powerful tool to copy your DVD collection to DVD-R/RW or
DVD+R/RW. Apollo DVD Copy is very easy to use with neat interface without any
complicated parameter settings.
You are not only able to copy your DVD collection to blank DVD discs* but also
copy DVDs to hard disk folders for editing or burning later.You can copy D9 disc
to D9 disc*you can also split DVD9 to 2 blanks without any loss of contents
or only copy main movie to fit into one regular D5 and remove unwanted
Subtitles/Audios to achieve maximum quality.
Apollo DVD Copy is highly compatible.Supports both NTSC and PAL Movies*Supports
DVD-R/RW* DVD+R/RW.Supports all popular SCSI*IDE*USB DVD burners/recorders on the
marketing.
With built-in DVD burning engine and DVD video compression engine you will get true
DVD copies of your DVD collection within 20-40 minutes without any loss of quality.
You get completely the same as the DVD movie you bought that can be playback on
PC&Home DVD player.
التحميل
http://www.xtodvd.com/apodvdcopy.exe
الكرك
http://www.freeserials.com/serials/download.php?id=18319&char=A
ImTOO DVD Audio Ripper 2.0.39.127
​
برنامج لتجزئة الصوت من افلام دي في دي
مميزات البرنامج
software DVD soundtrack ripper which can extract sound tracks from DVDs and save
them as MP3 or WAV format. DVD Audio Ripper has fast ripping speed which exceeds
your expectation saves your time greatly. The concise interface ensures you can use
it with ease even for the first time. Helps you extract complete music info from DVD
and provides you luxuriant sound effects.
Fomats Supported :
- DVD to mp3 - Convert DVD sound track to MP3;
- DVD to wav - Convert DVD sound track to WAV.
- Support AC3 and LPCM audio track.
- Support sample rate 44.1kHz* 48kHz and 48kHz to 44.1kHz downsampling.
More Features :
- Rip by chapter(s)
DVD Audio Ripper will auto list all chapters in a DVD* then you can extract sound
tracks by chapter easily;
- Rip by certain time or file size
If your DVD doesn't seperate music through chapters* you also can rip it by certain
time or file size* for example rip DVD to MP3 every 5 minutes or every 5 MB.
- Extract DVD sound track quickly
DVD Audio Ripper can check your CPU type automatically* use your CPU fully that ensure
you can rip your DVDs with the best ripping speed. DVD ripping isn't a time-consuming
work any more!
- Supports DVDs as well as IFO files
Besids DVDs* DVD Audio Ripper also supports IFO files.
- Supports batch conversion
Select all chapters you want to rip and the software will automatically rip them one
by one. And if you have more than one DVD-ROMs* DVD Audio Ripper also can rip DVDs
from these DVD-ROMs at the same time
التحميل
http://www.imtoo.com/downloads/dvd-audio-ripper.exe
الكرك
http://www.freeserials.com/serials/download.php?id=7205&char=I
VSO Blindwrite 5.2.10.142
​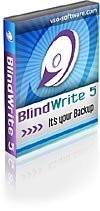 برنامج معروف لنسخ اقراص سيدي و د ف د المحمية. من البرامج الممتازة
شرح البرنامج
Blindwrite* your ultimate back up tool! BlindWrite extracts all the characteristics of
your media to your harddrive to reproduce a working copy of your media. It allows you
to protect your investments against damage caused by children* scratches or by frequent
use. Your personal CD or DVD backups can even be run directly from your computer using
a virtual drive (i.e. Daemon Tools ). Blindwrite supports a large number of formats and
is regularly updated to support the latest technology. Combined with CopyToCD/DVD *
it is a complete set of software for all your backup needs: data files* 1:1 CD/DVD
backups* audio CDs from music files and DVD movies. A must-have!
Key features of BlindWrite 5:
- Brand new easy to use interface featuring one-click style
- Supports graphic themes allowing you to customize the look and feel
- New reading and writing engine supporting both CDs and DVDs
- Works with most hardware* hightly optimized for the finest CD/DVD writers
- Supports a large number of formats: BlindWrite 4.x (.BWT)* CloneCD (.CCD)* Iso images
(.ISO)* Cuesheet/Binary (.CUE/.BIN)* Alcohol (.MDS)
- Multi-language support (English* French* German* plus others)
- Voice notifications for program events
- Extended log information for easy technical support
- Compatible with Windows 98/ME/2000/XP/2003
التحميل
http://vso.nerim.net/BlindWrite5_setup_5210.exe
الكرك
http://www.freeserials.com/serials/download.php?id=3719&char=V
Ahead Nero Burning ROM 6.6.0.8a
​
برنامج مشهور نيرو اخر الاصدار - هذه الشركة كل شهر يحدث البرنامج
شرح البرنامج
Nero is a flexible* reliable* and easy-to-use application designed to write both data and CD audio to CD-R and CD-RW discs. It supports ISO 9660 images as well as ISO mode 1 and XA mode 2* and allows for on-the-fly disc recording in addition to overburning (if supported by hardware). It also supports multisession and mixed-mode recording* HFS* ISO/HFS hybrid* UDF* PSX* OFAS (optimal file access speed)* track-at-once (TAO) and disc-at-once (DAO) writing* digital audio extraction* and more. In addition* Nero can dynamically disable automatic-insert notification* offers support for multiple languages* and works with all major models of CD-R and CD-RW drives. This also contains a standalone Cover Editor for designing and printing CD covers.
Nero Burning ROM 6 offers you a variety of NEW features:
-The new design makes the program interface clearer and easier to utilize
-The integration of the "burn" window within the Nero interface makes it possible for you to continue working in -Nero while the burning process is going on
-New and modern icons have been added
-Allows simultaneous burning on a number of recorders
-Data can be moved more quickly into the compilation window by drag & drop
-Support for miniDVD and extra-long Joliet file names of up to 109 characters
-Integration of intelligent drive-locking so Nero and InCD 4 both know which drives can be used
-Support for disks that have been formatted with InCD (support to copy formatted discs)
-Higher quality and faster MPEG-1/2 encoders
-HE-AAC – highly improved codec
-DVD-Video plug-in included
-CD+G copying now possible (if supported by the source drive)
-Support for multiple recording with four recorders at the same time
Nero 6.6 Download Package 1 contains:
- Nero StartSmart 2
- Nero Burning ROM 6
- Nero Express 6
- Nero BackItUp
- Nero Cover Designer
- Nero Wave Editor
- Nero SoundTrax
- Nero Toolkit
- Nero Image Drive
Changes from Nero Burning ROM 6.6.0.8 to Nero Burning ROM 6.6.0.8a :
• New Features
- Added LightScribe support
- Added support for DVD-R Dual Layer format
• Bug Fixes
- The application did not start in the desired user language
- Nero failed to correctly identify the source media during a DVD copy process
- Added/corrected some small language related GUI changes
- It was not possible to enter a file/folder name which contains 0x5c characters
- Nero wrongly reported 'Not enough space on the disc' in unfinalized multisession compilations
- ISO9660-1999 was set to all compilations which made the discs unreadable on OS prior to Windows XP
- Nero Express did not offer anymore saving error logfiles
- Added localization for the audio plug-in manager
- Resolved a wrong behavior when double clicking on the column separator in Audio and Video compilation view
- The user was still in the ISO view when ISO9660:1999 was enabled in the compilation properties
- The wrong track number was displayed for playing an audio/video tracks in audio/video compilations
- In (S)VCD compilations* when switching the file system to ISO Joliet; it did not enable Unicode names
- Removed unsupported *.pbm file format from the filter of the open file dialog
- For (S)VCD compilation* *.wmf files could not be added anymore and the file preview was not working
- In an audio CD compilation* when clicking the headline to sort the order* the start and end time were not corrected
التحميل
ftp://ftp.us.nero.com/Nero-6.6.0.8a.exe
او
ftp://ftp2.us.nero.com/Nero-6.6.0.8a.exe
او
ftp://ftp3.us.nero.com/Nero-6.6.0.8a.exe
او
ftp://ftp4.de.nero.com/Nero-6.6.0.8a.exe
مولد المفاتيح
http://softex.meganet.lt/FIX/03.11/Nero-Keygen.rar
الملحقات
http://softex.meganet.lt/modules.php?name=News&file=article&sid=1318