Privacy Shield v3.0.47


Your computer stores more information than you think! All over yourhard drive there is information about the sites you have visited, filesopened, people you emailed.
http://mediafire.com/files/21868796/n-ps3047.zip
Internet Download Manager v5.09.4 Multilingual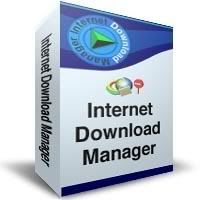 Internet Download Manager (IDM) is a tool to increase download speedsby up to 500 percent, resume and schedule downloads. Comprehensiveerror recovery and resume capability will restart broken or interrupteddownloads due to lost connections, network problems, computershutdowns, or unexpected power outages. Simple graphic user interfacemakes IDM user friendly and easy to use.
http://mediafire.com/files/21872208/cr-dm594.zip
NewLive All Media Fixer Pro v7.4


All Media Fixer is a handy tool that help you one click to repair mediafiles which can not be played or dragged. All Media Fixer is a good Avifixer, Mpeg fixer, Rm fixer, Mp3 fixer, Wmv fixer, Dvd fixer, VCDfixer, Jpg Fixer, Ipod fixer, 3GP fixer, flash fixer, amr fixer, mp4fixer. It can repair avi , repair mpeg, repair wmv, repair dvd, repairrm, repair ipod, repair mp4, repair jpg, repair mp3, repair amr,repair3gp, repair psp, repair swf, repair flash etc.
http://mediafire.com/files/21970614/brnamf74.zip
RamSmash v1.3.12.2007


RamSmash frees wasted memory back to the pool of available resources.By optimizing memory utilization your computer will operate at stablespeeds and never run out of memory. Very easy to use, fully compliantwith all versions of Microsoft ® Windows and automatically frees memoryin real-time. Boost the performance of your PC the easy way.
http://mediafire.com/files/21970932/ptk0165a.zip
Easy SpyRemover v3.2


Our software is designed to search and eliminate all known computerparasites that bog down the speed and capabilities of your PC.
http://mediafire.com/files/21969818/ptk0162a.zip
Portable Color Schemer Studio v1.51


Color Schemer Studio is a professional color-matching application that will help you build beautiful color schemes quickly and easily!
Use Color Schemer Studio to explore color using a dynamic visual color wheel, actually see harmony relationships, mix colors, create gradient blends, and even analyze contrast and readability.
http://mediafire.com/files/22016335/V-CSS151.rar
VueScan Professional v8.4.15 (Retail)


VueScan, the world's most popular scanner software, is used extensively by photographers, home users, scanning services and corporations. VueScan is a scanning program that works with most high-quality flatbed and film scanners to produce scans that have excellent color fidelity and color balance. It is very easy to use, and also has advanced features for restoring faded colors, batch scanning and other features used by professional photographers.
VueScan changes nothing on your system, installs nothing in your operating system and all other scanner software will continue to function. VueScan increases your productivity and saves you money. VueScan has advanced scanning options, powerful features, and greatly improves your scans with superior color accuracy and better color balance. VueScan supports more than 700 scanners and 209 digital camera raw files and takes about 5 minutes to download and install.
Download:
http://mediafire.com/files/22038877/G4RG4RG4RVSPV8415RG4RG4RG4R.rar
Mirror:
http://mediafire.com/files/22038799/MirrorG4RG4RG4RVSPV8415RG4RG4RG4R.rar
RegDoctor v1.78 - Must Have 4 PC


Automatically fix Windows registry problems and improve system performance. Stop computer crashes! Registry problems are the common cause of Windows crashes, error messages, and degraded performance! RegDoctor can safely and quickly clean and repair Windows registry problems with a few simple mouse clicks! RegDoctor uses an intelligent, high-performance detection engine to accurately identify missing and invalid references in your Windows registry. Identified registry problems are listed and rated by risk level using an easy to understand color-coded system for your information.
You can choose to have RegDoctor automatically repair all identified problems, or more selectively choose which problems to repair immediately. RegDoctor also offers a Restore feature to create registry backup files, giving you the capability to safely undo any registry changes.
The auto-start feature of RegDoctor helps to support its regular use. By using RegDoctor regularly to clean and repair your registry, your system should not only be more stable but it will also help Windows and your software run faster.
Download:
http://mediafire.com/files/22038849/G4RG4RRDV179G4RG4R.rar
Mirror:
http://mediafire.com/files/22038967/MirrorG4RG4RRDV179G4RG4R.rar
ZoneAlarm AntiSpyware v7.0.337.000


New and improved features in ZoneAlarm version 7.0.337.000 :
- New Anti-spam version with enhanced image spam detection capabilities
- Antivirus updates that were failing with some proxy settings have been restored
- Antivirus licensing that allowed some customers' antivirus to stop functioning has been fixed
- Other enhancements to optimize antivirus scanning, treatment and updating
- Fixed Microsoft Security Center notifications not being updated correctly
- Fixed issue where expert rules disappeared after a restart
- Added install gates for AV SKU's to prevent BSOD for users that have not upgraded their Spydoctor and System Mechanic's builds to the latest one that fixed the problem
- A change was made to allow per application expert rules
- Removed Google Desktop installation warning
- Fixed issue with the parental control blocked page images not being displayed
- Some rare reports of crashing have been isolated and addressed
- Yahoo IM8 audio issue fixed
- Formatting and translation improvements on non-English products
- Program learning mode duration set to 21 days by default
- Various other fixes
Download:
http://mediafire.com/files/22043145/G4RG4RZAASV70337ZZZG4RG4R.rar
F-Prot Antivirus v6.0.6.3 Corporate Edition (Working Key)


F-Prot is a quick and easy to use antivirus software package, specially designed to protect your data from virus infection and to remove any virus that may have infected your computer system. Running on all Windows versions, this security software package has various components that help keep your system secure from viruses, backdoors, trojans and other malicious programs.
F-Prot includes the RealTime Protector, a memory-resident monitoring utility that observes all files accessed on your system, a Scheduler where you can set the Scanner to make automatic scans or updates on your system at any time and an Updater to manage all signature updates. In addition, the program's innovative and integrated heuristic detection capabilities provide the best possible protection against unknown future threats that may emerge.
FRISK Software's antivirus experts maintain an active vigil around the clock to catch new threats in their infancy and to provide our customers with new virus signature files as soon as possible. The virus signature files are updated every few days and whenever necessary.
Download:
http://mediafire.com/files/22047205/G4RG4RESFS200V35G4RG4R.rar
Mirror:
http://mediafire.com/files/22047239/G4RG4RG4RFPAVVSZSTCEG4RG4RG4R.rar