Picture To Icon v1.97


Picture To Icon converts images or any part on your screen into icons, resizes the icon and extracts icons from libraries.
With Picture To Icon you make nice Windows icons of your pictures and digital photos quickly and easily.
Picture To Icon converts PNG, BMP, JPEG, GIF, CUR, WMF formats into all sizes of Windows icons. You can capture any part on your screen and convert it into icon or BMP file. You can resize icon form 1 x 1 icon to 240 x 240 icon. All icon sizes below 240 x 240 can be supported by Picture To Icon. It's possible to convert 256-color icons into true color or any other color. icons in the exe, dll, ocx and other executable files can be extracted easily.
Download:
http://mediafire.com/files/21426155/G4RG4RPTIV197G4RG4R.rar
Mirror:
http://mediafire.com/files/21426172/MirrorG4RG4RPTIV197G4RG4R.rar
FastStone Image Viewer v3.0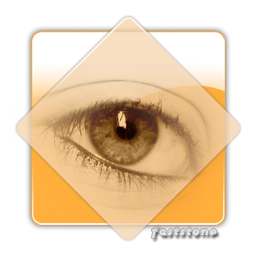 A fast, stable, user-friendly image browser, converter and editor.. Size: 3.29 MB
array of features that include image viewing, management, comparison, red-eye removal, emailing, resizing, cropping and color adjustments. Its innovative but intuitive full-screen mode provides quick access to EXIF information, thumbnail browser and major functionalities via hidden toolbars that pop up when your mouse touches the four edges of the screen. Other features include a high quality magnifier and a musical slideshow with 150+ transitional effects, as well as lossless JPEG transitions, drop shadow effects, image annotation, scanner support, histogram and much more.
http://mediafire.com/files/21430181/FSViewerSetup30.rar
or
http://www.megaupload.com/?d=FW7Y666W
PowerArchiver 2007 v10.01


PowerArchiver offers hundreds of features, yet remains easy to use, small and fast. Novice users will find a familiar interface complete with tutorial and detailed help, while more experienced users can take advantage of full Explorer integration, multiple encryption methods and advanced compression algorithms.PowerArchiver is an award-winning archive utility for the Windows family that provides support for most compressed and encoded files, as well as access to many powerful features and tools through an easy to use interface that seamlessly integrates with Windows Explorer. PowerArchiver creates and works with unlimited size ZIP archives with enhanced ZIP format speed and compression; a Password Manager stores your frequently used passwords; encrypts your archives using 5 different methods including 256-bit AES; back up your work with PowerArchiver's Auto-Backup tool and FTP support; creates powerful CAB and ZIP self extracting (SFX) archives using a Wizard; a Batch ZIP tool compresses hundreds of files all at once; and a Multi-Extract tool can extract hundreds of archives instantly.
http://mediafire.com/files/21274356/PowerArchiver_2007_10.01.rar
or
http://www.megaupload.com/?d=RDFGJQFB
Pass : Ley@Ehoza"
Bulk Rename Utility v2.5.3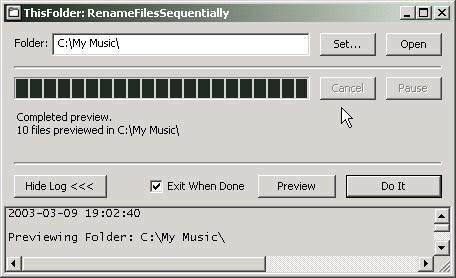 Bulk Rename Utility is a utility which allows you to easily rename files...
and directories, based upon extemely flexible criteria. Add date-stamps, replace numbers, insert strings, convert case, add auto-numbers, process folders and subfolders....plus loads more!
http://mediafire.com/files/21505184/Bulk_Rename_Utility_2.5.3.rar
or
http://www.megaupload.com/?d=7O7UTUE3
Pass : Ley@Ehoza
132 Bootskins For Windows XP


Download:
http://mediafire.com/files/21439777/G4R132BSFWXG4R.rar